Custom Integrations & Systems Training
Getting Guest Tracker Up & Running
OS Compatibility
Our software application is built to run on Windows, iOS or any compatible device or browser. In addition, the Guest Tracker support team will assist with any setup and implementation questions. We also offer 24/7 emergency support as well as phone and e-mail support during business hours to cover all of your service requests.
Technical Specifications
Microsoft Windows 7/10
IBM Personal Computer or compatible
Intel Chips or AMD equivalent
Pentium Dual Core
Core I3,I5,I7
90 GB Hard Drive
6 GB memory
19″- 24″ Monitor or Touch Screen
Network card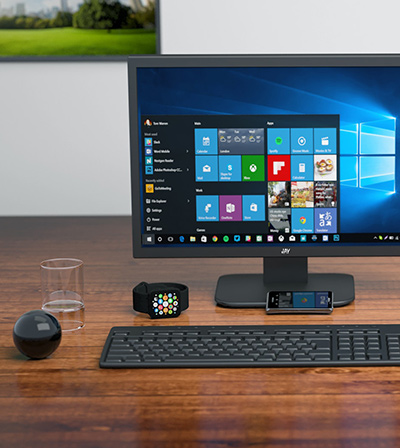 ---
Startup & Implementation
Our team will assist with setup of your property's units, rates, and unit locations, so you can spend your valuable time becoming familiar with Guest Tracker's  many features. Of course, all configuration and setups can be updated and changed by your property after you receive the Guest Tracker software installation.
Guest Data Conversions
Our Technical Group can assist you with Guest Data Conversions from your existing systems, including Windows applications, or any systems that can export data in any format. All conversions are protected and secured throughout the conversion process. It's a nice feeling to see your entire valued Guest Data appear in GuestTracker Software ready to access and get started.
Remote Online Training
Our Team offers online GuestTracker training and feature highlights. Allow us to train your management and staff to use our software effectively from the start. Remote training will address Setup, Security, Reservations, and Management Tasks. Whatever your requirements, our team will tailor our resources to fit the needs of your property.
Full Service & Support
Our software developers and support staff have many years of experience and success in the software and lodgings industry. Our technical group will recommend and help you implement:
More options for installation + Cloud PMS Software
Full featured Point-of-Sale Module
More choices for online booking engines and OTA bookings
Credit card processing functionality for restaurants/retail
Credit card protection and compliance using EMV devices
Quick Books integration of summary and or detail transaction data
Extensive marketing and e-mail capabilities
More yield management for rates based on levels of occupancy