Now, we often talk about the good old pre-pandemic days that seem to be lightyears ago: bustling campgrounds filled with hikers spending the night outdoors, couples renting boats for a little quality time at sea, RVs parked as families and friends settle down and gather together after a long road trip, tourists eagerly exploring the incredible nature in state parks. 
Since some of our adventures might be currently put on hold and as the coronavirus continues to spread, property managers of places should seize this downtime to acquire and maximize the use of their online property software.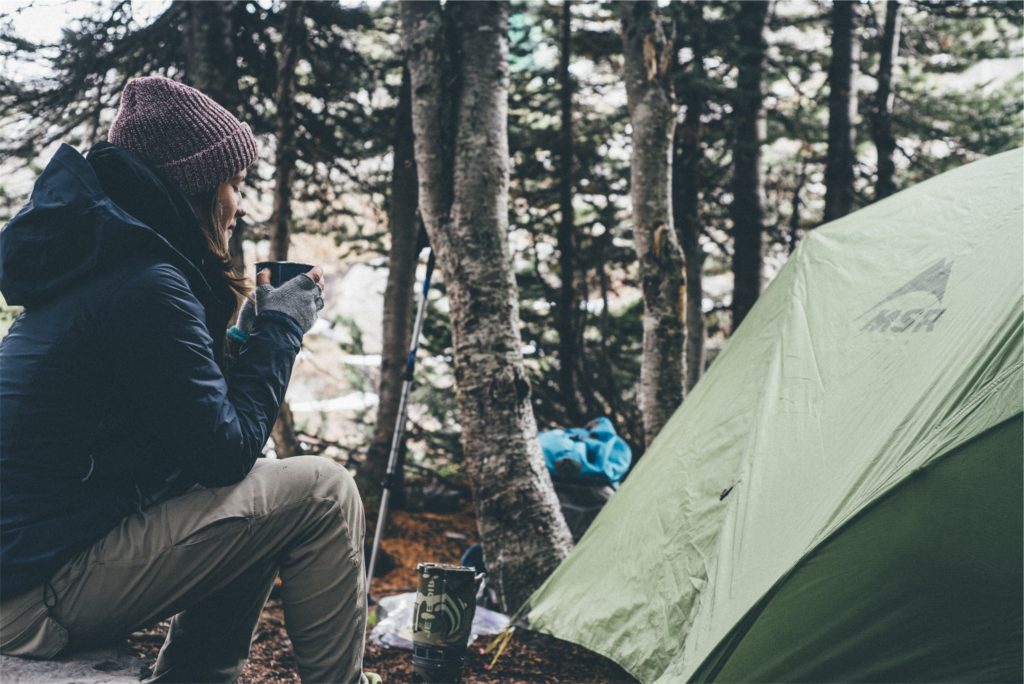 Let's go back to our pre-pandemic days. With the current crisis, they feel like eons ago. However, as quarantine restrictions are beginning to ease and as we adapt to the new normal, guests have also begun heading back outdoors, since there's less risk to catch COVID-19 there as per information from Business Insider. 
Additionally, because they've been practicing social distancing and mostly rotating between their home, the supermarket and to other areas of essential travel, they expect only one thing once these ventures reopen: a smooth and noteworthy experience after a long time under lockdown.  
If you want to achieve that and enhance guest experience by providing them a professional and enjoyable time on your property, you need to be fully aware of the importance of property management system solutions in fulfilling these objectives.
So rather than just sitting and waiting for the pandemic to end, the show must go on. We've listed 3 key features of property management systems that you should use to meet your property's needs. 
While there are many types of property management platforms that cater to different kinds of property, we will be focusing on systems that handle campgrounds, RV parks, lodges, marinas and state and provincial parks.
1. Reservation and activity sheet
One of the benefits of property management system include providing your guests with the power to make reservations according to factors such as the kind of lodging, RV dimensions, and hookup types. 
Besides this, with an online property management software, you can personalize and arrange your reservation log for the area you're handling. Most available platforms understand that no two properties are alike, so they're giving property managers the ability to configure their reservation charts according to what their scope needs. 
Apart from tackling reservations, another item on the property management software features checklist is equipping guests with the capability to book campground activities such as excursions, boat rentals, hikes, sports tournaments, day trips and fishing through your platform's activity sheet. This feature also enables you to keep tabs on these activities in increments and allows you to key in any activity you offer within your property grounds. 
This is especially important during this time, since research says that 43% of Americans above 13 years old claim that they would be participating in more outdoor activities because of social distancing. Likewise, hiking, exploring parks, boating, and fishing are expected to witness an increase due to the pandemic. 
With a reservation and activity chart features of property management system, you can create a more organized experience for your guests. You can also have a hassle-free environment for you and your team when it comes to arranging bookings and events. 
If you're starting to see the importance of property management system for your enterprise but still haven't got one of your own, you can always compare solutions among this property management software ranking. 
2. Online Travel Agent Booking 
Some property management software features checklist include the ability to merge property availability to widely used advertising platforms such as Airbnb, Booking.com, Expedia, and HomeAway, to name a few. 
As you keep these platforms up to speed with your availability, these virtual travel agents will effectively promote your board and lodging, cabins, rooms, campgrounds, and RV spaces. You have full control over which platforms have access to your inventory, and your digital presence automatically increases, making you more visible for your audience. 
Since your listings gain ground online, you can broaden your presence in all online travel agents. This means that more people can view your site, which translates to more new prospects and more new guests. 
3. Secure transaction processing 
Most property management software come with payment solutions that allow you to receive payments via different means such as mobile deposits, credit card authorization, or full payment during check in and registration. This functionality on the property management software features checklist is not only limited to transactions. It also allows you to process refunds prior to, during and even after your guest stays in your property. 
Although most property managers are mostly concerned about handling reservations, transparently and successfully accomplishing transactions can also be part of your strategies to improve the use of your property management software. 
These special features of property management system have got your guest's back from the moment they make a reservation to the time they set foot on your property and check in and when they check out. 
Moreover, your online property management software can also help you choose a bank or payment processor with rates that work for your business. It can also help you establish a new merchant account or portal, which saves you from the entire cumbersome and complex process. 
Some software can also assign a customer service representative to accomplish and equip you with a rate quote for you to decide on. 
Maximize the features of your property management system 
Every property needs the benefits of a property management system to manage their venture on a much larger scale. However, the acquisition of a platform is not enough. Property managers need to be able to harness the wonderful features attached to it, so that they can make the most of the system that they have purchased or subscribed to. 
If you're interested in getting an online property management software, you can check out Guest Tracker. You can also request a demo, and if you know any more key features that property managers ought to know about and use, share them in the comments below.