With quarantine restrictions easing, an increasing number of U.S. states are allowing their peoples to slowly revisit their favourite haunting grounds like parks, lodges, marina bays, and campgrounds.
Social distancing is still being observed by the visitors who are only too happy to walk the park grounds and breathe in the fresh air. Park visits, after all, are a national pastime. Prior to the pandemic, the National Park Service recorded more than 327 million visits in 2019 alone. To make these re-openings successful and safe, park owners can use property management solutions.
The property management software features can also help you recover your business by giving your visitors confidence and a sense of security. They can also become a way to generate the revenues that you (and all other businesses) need at this time.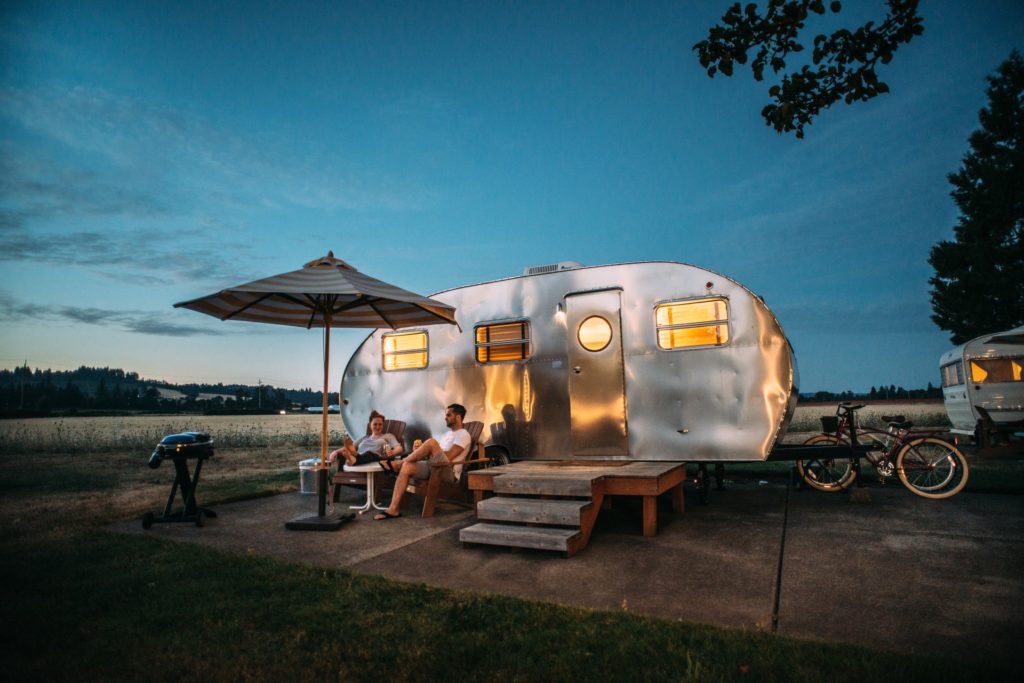 With that, here are 5 strategies that can improve the use of your property management software, and at the same time help you reach your business goals:
1. Online Booking by Your Guests
After being cooped up for weeks, if not months, your guests will want to do a little exploration of the outside world. At the same time, they want to protect their privacy and stay away from the crowds. Needless to say, they also intend to stay safe, especially from COVID-19. An online property management software addresses all their concerns through online booking.
The guests can easily check out the finest and most private spaces in your park without having to do a real-time physical inspection. They can do a virtual tour of the cabins or lodges they might want to stay in, if they are staying for more than a day. 
Once they find a rugged loft or a sturdy dwelling that they would like to camp in, they can make the reservations digitally. As more and more guests book their stay, you just might find your financial pipeline once again active–and rising.
2. Flexible Booking of Outdoor Activities 
The digital reservations that your guests make are not confined to their cabins, rooms, and sleeping quarters. The commercial property management software extends it to their preference and eventual use of activities like creating campfires or hiking up nature trails. 
As the park owner, you can make your guests' stay more amazing by highlighting wonderful outdoor activities they could not do for months. This particular feature of the property management software is even more useful if you manage an RV park. 
Booking a space for a moving vehicle can be a bit more complicated than just reserving a room. The software will enable your RV-owning guest to assess the spaces in your park, virtually move around, and digitally see if the area can accommodate their vehicle. One important note:  this is a growth area especially if the economy improves. Prior to the pandemic, about 25 million Americans go RV-ing every year.
3. Cloud Activity Tracker for Guests
Again we go back to safety. 
Your guest will feel safe knowing that his/her whereabouts are being monitored, and his property being guarded, for security reasons. A property management software usually has a tracking device that will let you know at any given time what activities your guests are up to. This feature is particularly important when groups of people wander around a huge area such as a campground park. 
All this is done with your guest's permission, of course. Yet your guest can relax in your park because they can check at any given minute whether their RV is parked where they left it.
4. Online Travel Agent Booking
Aside from your website, a property management software can be synchronized with leading travel sites like AirBnb, Expedia, and Booking.com. As people start venturing out of their homes, virtual word of your parks can reach them. Your website is not the only thing promoting your parks. 
These sites also have review sections. You can do a market study by reading what the guests say about your competition. At the same time, you can also improve your park by digesting guest feedback on their stay, both good and bad.
5. Point of Sale
Remember what we said about the importance of revenues?  Touching base with all your sales-related activities is one of the things you will learn as you discover top property management software solutions. 
For instance, you can start with Guest Tracker. You can learn more about this tool by reading this expert's review of Guest Tracker, with an overview of its key features and benefits that are built to help you provide a memorable and relaxing experience for your guests.
Paying for reservations through the booking is just one element. But, as business returns, there are other ways you can make money in your parks, from gift shops to food and beverage. The property management software will allow you to keep track of each sale that is being done in each platform, and then provide you with a summary regularly.
With a POS functionality, you know how much money you are making. It also records all your financial transactions and even provides your guests with online receipts.
Maximizing Your Property Management Tool
Recreational parks of all kinds will enjoy a resurgence once COVID-19 is over. As a park owner, you can lay the groundwork for your future success by providing the best services to your guests. 
The property management software can re-introduce your property to an entirely new generation of fun-loving visitors. It can also be made to engage them and thus retain them as satisfied customers who can ensure your business continuity for a long time.